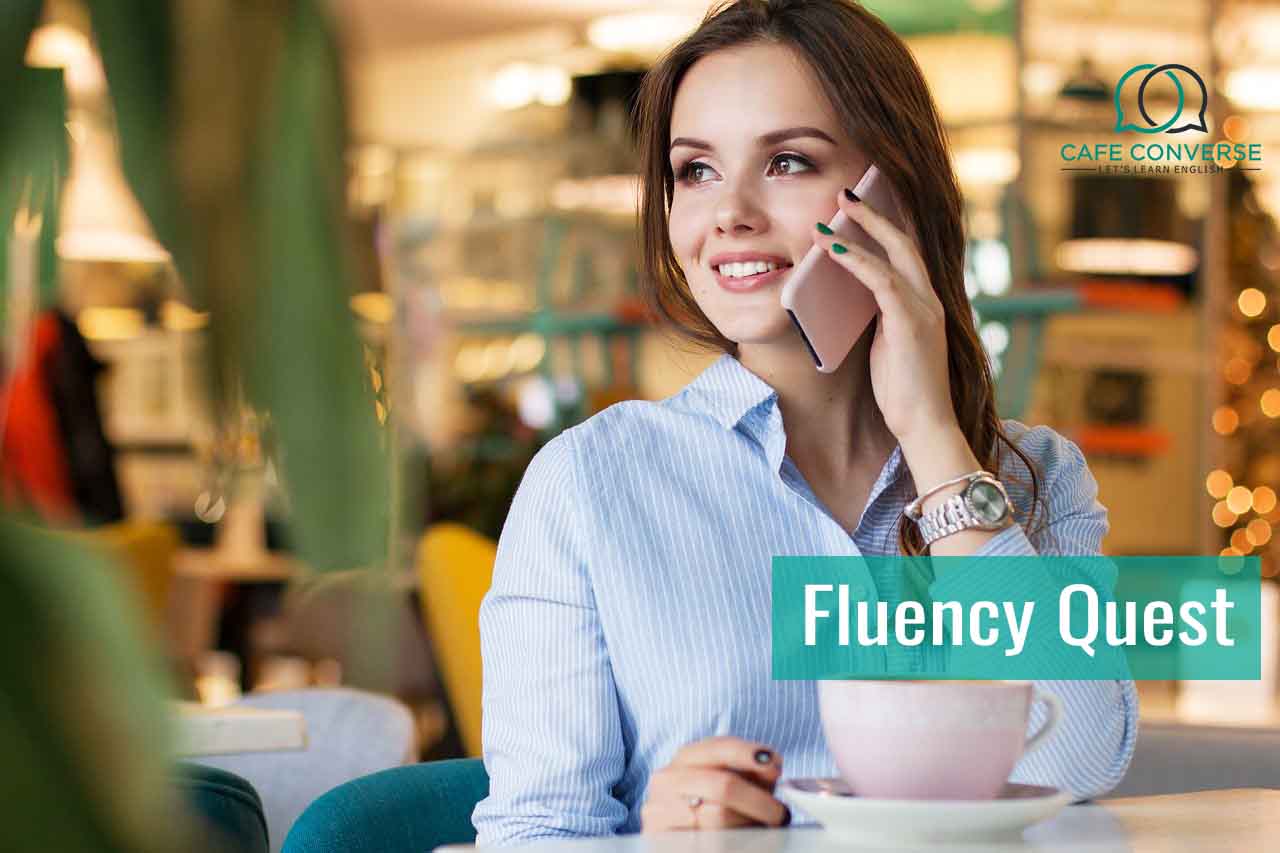 Fluency Quest
Fluency in language can be attained through consistent practice. Sometimes it takes longer than we anticipate. Keeping this in mind we developed the Programme, Fluency Quest.
Fluency Quest is a lifetime programme, wherein you get unlimited classes through out. So that u can practise the language as much you want and attain mastery on it
Classes are thrice a week with one group Practice session for as long as you want. Fluency Quest helps u attain Mastery over all the aspects of the Language.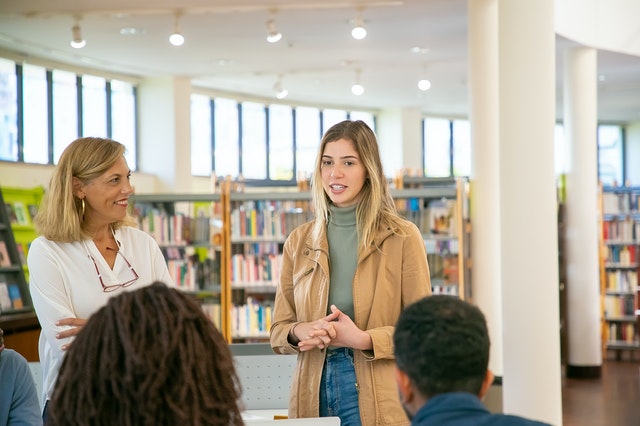 What are the Topmost Advantages of Speaking English Fluently?
You all live in a global community filled with diverse cultures and languages. So mostly, you go about your life only speaking with others of your native language. Why not expand your horizons and enroll in an English class in Delhi? When you learn a second language, it exposes you to several new experiences, opportunities, cultures, and friends.
There are roughly 6,500 languages around the globe spoken by billions of people. Why close or restrict yourself off from the remaining part of the world by only sticking with your native language?
If you do not know which language, to begin with, you cannot go wrong with English. Spoken in several countries across the globe, English lets you to communicate with a large number of people.
Whether you are learning a new language at school, college, work, or as a hobby, Café Converse is here to help and guide your decision.
This write up will cover the topmost reasons why learning English will be the best decision you could ever make.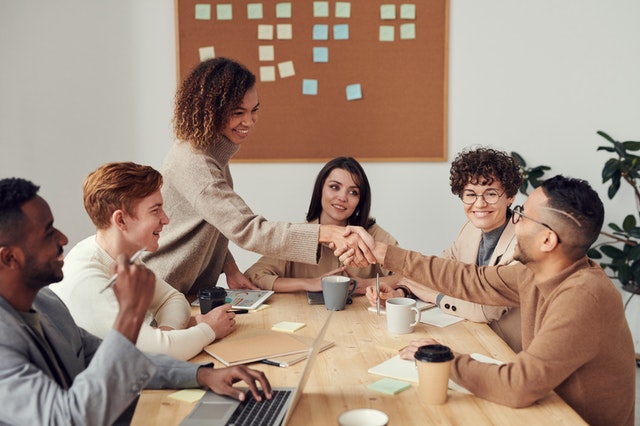 Connect with New People
This world is a vast place, with over 7.6 billion people.
And of those, data from Ethnologue, 21st edition, English is amongst the most widely-spoken language in the world with over 1,121 million speakers (native and non-native). Now, that is a lot of new people to meet.
In simple words: English is everywhere.
Learning English as a foreign language will let you communicate with native speakers and ESL (English as a Second language). You will be able to gain a new perspective of the world, improve your ability to communicate and understand yourself and others better.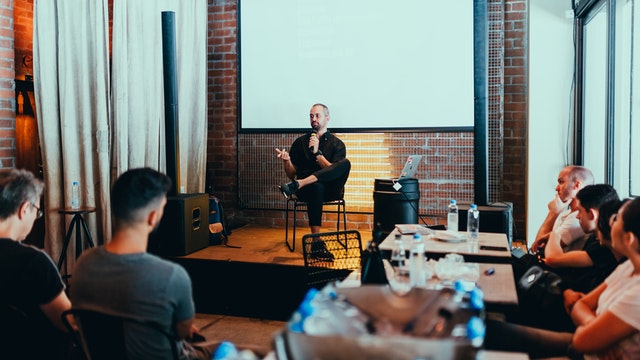 The Language of Trade and Business
There is a reason why several people call English the international language of business. Walk into any job interview at a Fortune 500 companies and you will quickly understand the reason.
Almost every large corporate house is rooted in strong English communication skills.
The future of business lies in a global economy, and several employers now need employees to speak English, CNN Business quoted.
The future of business lies in a global economy, and several employers now need employees to speak English, CNN Business quoted.
If you work abroad or wish to travel the world, learning English is a top choice. With several English speakers worldwide, learning the language can help you communicate with locals along the way.
While traveling, it is always wise to brush up on the standard questions, greetings, and phrases in the local language. Doing this, shows respect for the country you are visiting.
Basic knowledge of English is also mandatory to communicate with tourism-related works. Paying for a hotel, ordering at a restaurant, shopping, or asking for directions is a lot easier.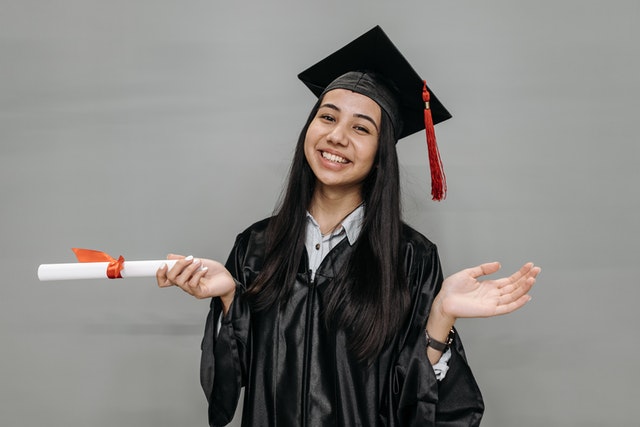 Be an Improved Student
Several students around the world study English as a second language. When they do so, it opens up promising academic and career probabilities in the future.
Do you hope to one day attend a prestigious university like Harvard, Stanford, Oxford, Cambridge, or MIT? Then, being proficient in the native language gives you a competitive edge.
Enhanced Brainpower
Many believe learning a second language improves mental flexibility.
Studies indicate that learning English as a second language could result in many cognitive benefits. Better memory, increased creativity, and complex problem-solving skills, to suggest a few.
Immigration Benefits
If you are not able to speak English as an immigrant, it will put you at a significant loss. Likewise, if you are not fluent in English, it can restrict your job opportunities. It can also lead to social isolation in certain cases.
Why? Because it is very difficult to immerse yourself into a new culture when you cannot speak the native language.
Popular Blog Posts on How to Speak English Fluently
Learning English online is now more common than earlier thanks to the fast rate of digitalization in today's globalized industry, at a pace accelerated unprecedently due to the ongoing pandemic. Online spoken English classes are now a lot more evolved in terms of the course curriculum..
Ms Sonu Goel, Founder and Director Cafe Converse Delhi's top institute for spoken English shares 4 simple tips that will enhance your online spoken English learning.
With modernization and globalization is strongly helping to emerge an alliance among nations that have come out as a global player. Since English speaking is a vital part of connecting nations, thus it has its sheer importance and knowing this language
can act as a game-changer in your career says Ms Sonu Goel, Founder, and Director of Café Converse, leading Institute for learning spoken English in Delhi..
Do you find it hard to learn fluent English, even after several months of studying? If your answer is yes then this write-up is for you, you will find some tips depending upon your situation.
Ms Sonu Goel, Founder and Director of Cafe Converse, Delhi's top institute for learning spoken English shares simple tips that will help you speak English fluently.
So the question arises, how to enhance fluency for speaking English? If you are looking for the answer to this question too, you need to read this article, says Ms Goel.
Let's start with the tips shared by Ms Sonu Goel, Founder and Director of Cafe Converse Delhi's top institute for learning spoken English, and know about each aspect of improving the speaking capabilities in English as well as its importance.
Do you get sweaty palms or does your heart start beating like a big brass band right before an interview? Don't worry. For you are not alone in this. Feeling anxious during an interview is quite natural.
Cafe Converse, Delhi's leading institute for learning spoken English, shares a few tips to ace any interview with confidence.
Do you wish to learn how to speak English properly? Are you also, searching for a shortcut to English fluency? There are no such tricks, that can give you perfect English in a few minutes a day. But there are solid tips that will assist you to learn how to speak English more fluently, in less time.
Here are some tips shared by Ms Sonu Goel, Founder and Director of Café Converse which is Delhi's best English language learning institute that will help you to speak English fluently.
Being fluent in English is a potent tool that opens up a whole new world of opportunities. From understanding English-taught university courses to finding employment in an English-speaking organization, a grasp of the language could open up multiple doors for your future..
However, it could be tricky to become fluent in the English language when you do not live in an English-speaking country. While you can learn grammar and practice with your......
Every English learner is different from another one, but there are numerous simple steps to improve in a reasonably short duration of time.
India's leading English coach Ms Sonu Goel highlights the importance of English language in the era 2020 and onwards. Ms Sonu Goel is also the founder of Café Converse – that offers Delhi's top online Spoken English classes, online creative writing classes, English classes for school kids and more.