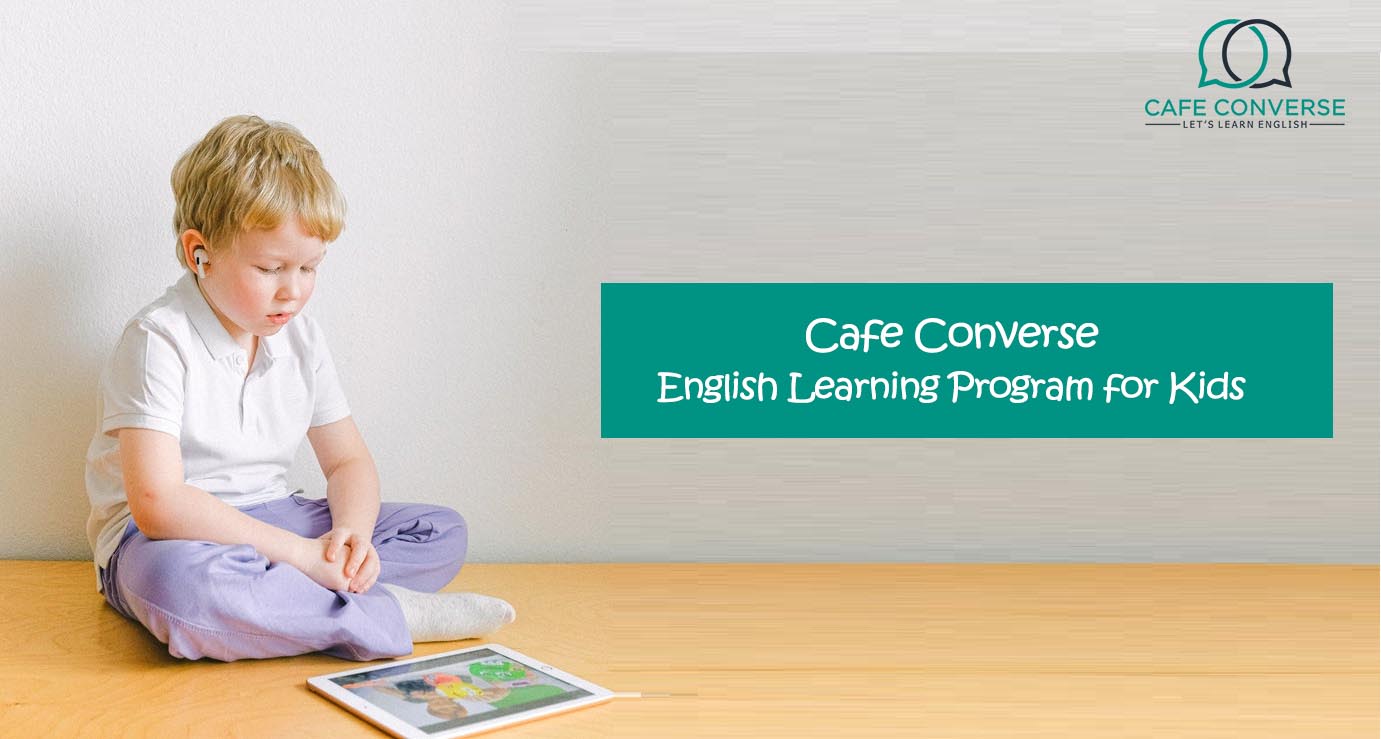 English Learning Program for Kids
There are various programs to cater to school children as per their potential and requirements. Every Child is Unique. Also child is like a clean slate and a perfect place to start Language training with.
We have Various Programs to enhance their grammar, vocabulary and Speaking skills. Listening skills and Comprehensive skills are also taken care of. Sentence structure and fluency of Language is emphasised in all the programs. a lot of Public Speaking activities like JAMS, GDS, roleplays, theatre and other speech drills are done, so that stage fear and hesitation are taken care of too.
This all is done under the supervision and guidance of a trained trainer who encourages the children to learn while having fun.
What's the perfect age to start Café Converse online English Program for Kids?
Children as young as 3 to 4 years old can start Café Convers learning English online. Many parents may believe a child should go for English class at a later stage of school because at young age they may not able to cope up or understand the classes. YOU ARE WRONG! The ideal stage of strengthening the foundation of English language is when they are young.
Yes! kids are at a perfect age to start acquiring the basics skills to master a new language. During this time, learning comes naturally.
Another good point to keep in mind is that children this age don't require extensive previous knowledge to start the classes. So, if your child hasn't had English classes before don't worry our language teachers are trained and experienced to engage kids, to teach them effectively and most important to make the classes fun.
Some of the Prime Benefits for Kids when they enrol for Café Converse language program for kids
• Fun and engaging: for younger children, learning while having fun makes things so much easier. At a young age, they can experiment learning through games, songs, stories, or crafts. There is a myriad of resources that can be used to make online classes fun and stimulating, this way, the little ones will always be eager for the next class..
• Access everywhere, anytime: usually, regular learning academies have specific schedules. Online classes give parents the possibility of scheduling the classes at the best time for them, and these are usually accessible from any part of the world just with the use of an internet connection.
• Improvement of communication skills: the main idea of having online classes is to interact with teachers by talking and listening. When having a class with a native English teacher, children will be more likely to pay attention to what the teacher is saying. This will boost his or her listening skills in the foreign language, and will also be a great aid for improving the child's speaking skills, since he or she will get to learn a native accent from the start, including particular phonics of the language.
• Safe environment: going to an academy is not always easy, especially if your child is shy, or if it's too young. Having online classes makes it easier for parents to be aware of their child's safety during the lessons, as they can be monitored throughout the duration of the class.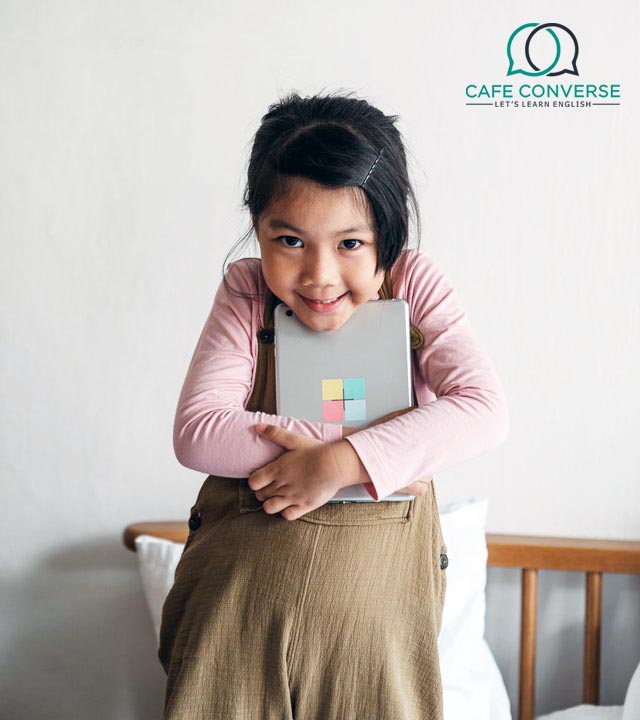 Popular blog posts on teching English language to kids
Cafe Converse, the top institute for kids to learn English in Delhi shares participating in an English summer camp can offer various benefits for Indian kids. Here are some key advantages:
Read more
As children, all of us have been through the ordeal of doing homework. It can be a tedious chore for some and a fun activity for others. No matter how one looks at it, homework is a vital part of learning and development. Studying abroad has become increasingly popular among students in recent years.
Read more
The question strikes deep. But one has to realize that every other subject has an English link to it. English does not end with the regular class period. It has a universal appeal when it comes to learning.
Read more
Yes, there are such words. And they are called homonyms, synonyms, and antonyms respectively. Do you find something in common between these terminologies? You guessed it right. It's NYM. "Nym" derives from the Greek word for name or word.
Read more
Cafe Converse, which offers Delhi's most sorted online and physical English coaching and tuition classes for kids, shares a few tips on how to improve your child's English at home.
Read more
Cafe Converse, Delhi's leading institute for learning spoken English shares tips to Improve English Spellings
Read more
Reading is one of the most fun and effective methods to help improve your English language skills. It could help to grow your vocabulary and expose you to several sentence structures, all while you enjoy a few wonderful stories.
Read more
Kids love making tall towers. Their goals can be quite tall and at times others are enlisted to finish the project. At a certain point, the simple tower can appear as if coming crashing down.
Read more
Learning English does not always have to be just sitting in the classroom and studying various aspects of grammar and textbooks. In fact, several English language teachers encourage their students to do plenty of extra learning other than the school curriculum.
Read more
In this blog, Ms. Sonu Goel, Founder of Café Converse which is India's best and fastest emerging English language institute shares some tips to learn the English Language at home.
Read more
Ms Sonu Goel, Founder, and Director of Café Converse which is Delhi's top English language institute shares some unique methods to practice English Vowel Sounds.
Read more
Are you ready to start learning English words? Then you are at the right place. When beginning, several English learners opt for different ways to learn the new language. Some look to begin new conversations while others focus on areas of interest to start with.
Read more